23.01.2023
Evangelical Wings of the Sagrada Familia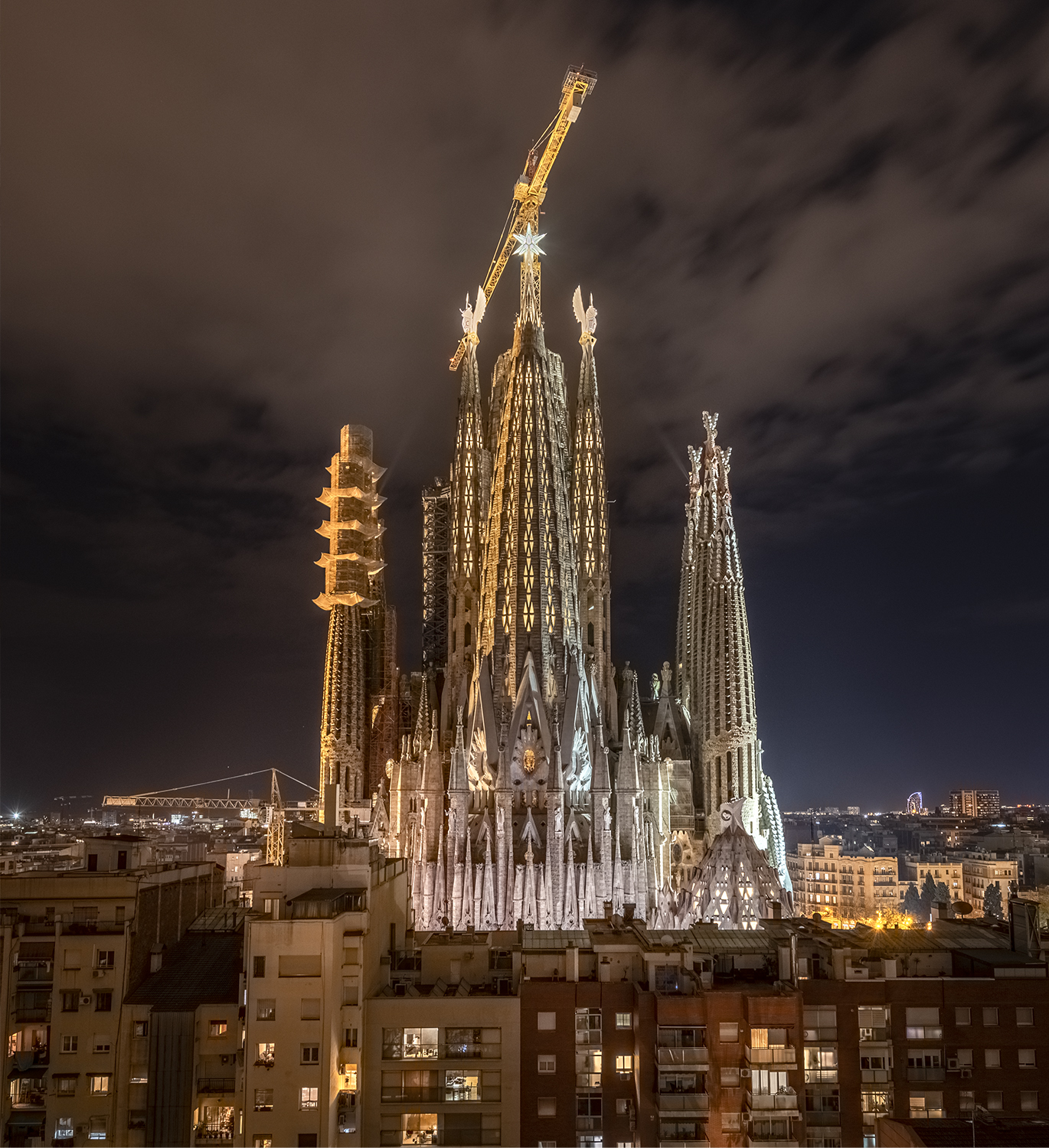 © FUNDACIÓ Junta Constructora del Temple Expiatori de la Sagrada Família
The construction of the Sagrada Família has reached a new milestone in terms of its height with the completion of the towers of the evangelists Saint Luke and Saint Mark.

The tops of the first two of the four planned towers are crowned by a tetramorph, a sculptural work made of carved natural stone, and two wings, approximately nine metres in length and weighing fifteen tonnes, made of polished white reinforced concrete.

As on previous occasions, Escofet has worked in partnership with the Sagrada Família's technicians during the stages of the design process and creation of these elements, chiefly the definition of the modelling technique and the moulds, which are similar to the ones generally used in these processes, although in this case they have been taken to the extreme in their complexity and size. A specific dosage of white concrete was developed with a mechanical performance ensuring more than 70MPa of compressive strength and an aesthetic finish in keeping with the design's requirements. During the execution phase, Escofet received the moulds and structures made by the partner manufacturers to assemble the various parts and connecting elements, cast the concrete and, finally, hoist the pieces and complete the work.

Once extracted from the mould, the two wings were placed on a jig to secure their handling until the last moment of lifting them up to their final positions at the tops of the towers.

All the heavy lifting processes were carried out at the facilities of Precon, which, together with Escofet, forms part of the Cementos Molins group.